ZX-VGA-JOY is ZX Spectrum interface for connecting any kind of VGA monitors, Kempston joystick and computer reset. It supports 7 screen modes: 640×480 @ 50Hz, 640×480 @ 60Hz, 640×480 @ 75Hz, 640×480 @ 85Hz and 800×600 @ 60Hz with 3 different zooms (paper/border sizes).
This interface is not signal converter, it works in parallel with internal graphics IC(ULA) taking video data directly from CPU and provides crystal clear picture on VGA monitors.
Also, the picture on VGA monitor is precisely synchronized with PAL signal generated from ULA, so games that are relying on ULA timing looks as they should.
ZX-VGA-JOY is compatible with all Sinclair and Amstrad ZX Spectrum models and probably with a number of clones. It is not necessary to do any modification on the original computer as long as the expansion port is functional on pins used by ZX-VGA-JOY.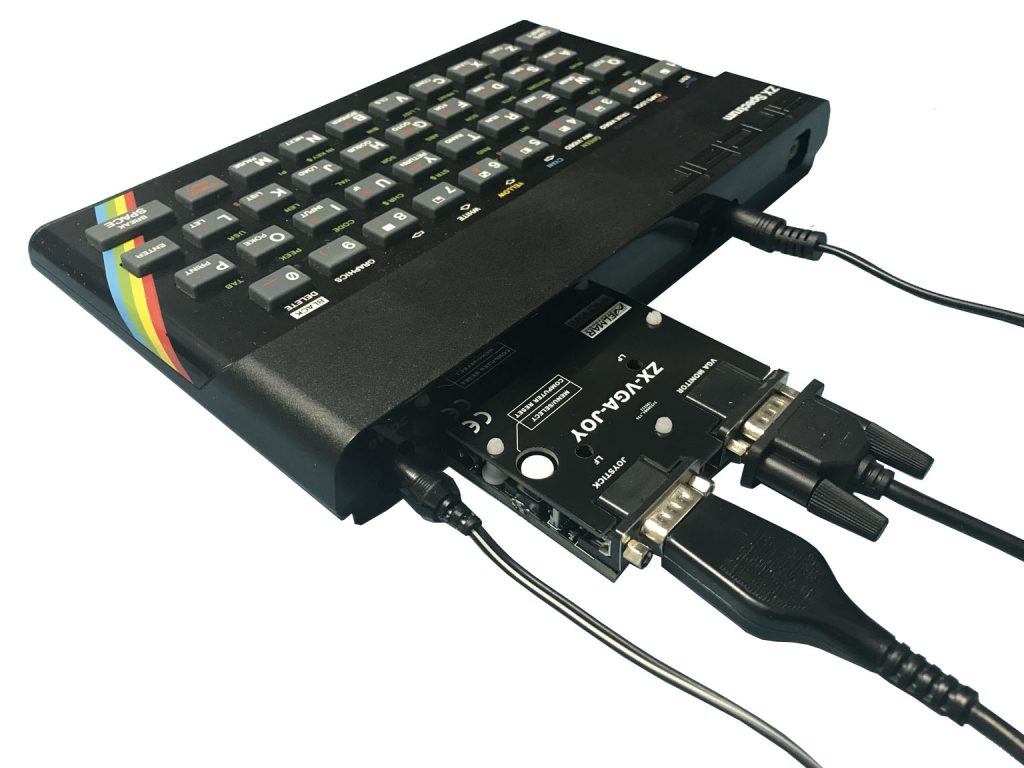 Features:
CRT and LCD VGA monitors
7 screen modes :
640×480 @ 50Hz, 640×480 @ 60Hz, 640×480 @ 75Hz, 640×480 @ 85Hz and 800×600 @ 60Hz with 3 different zooms
Synchronized with ULA
Kempston Joystick interface (can be disabled/enabled)
Computer Reset button
Compatibile with all Sinclair and Amstrad models
Settings adjusment with icon menu
micro USB connector (under top cover) for firmware update
Low power consumption
---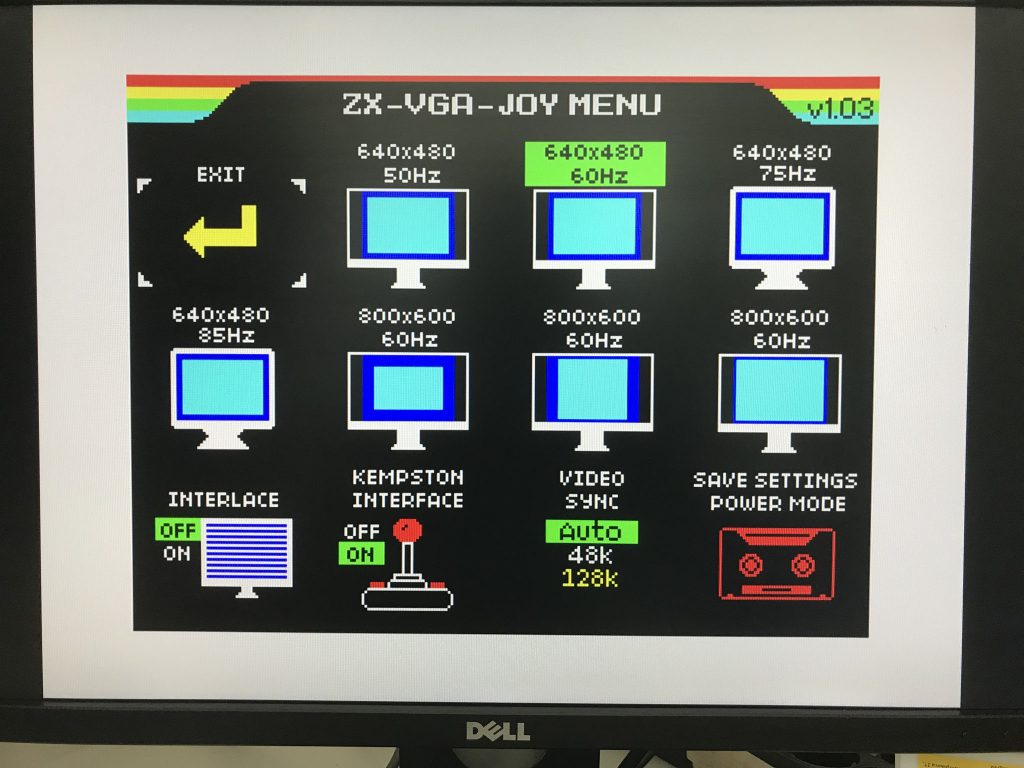 Image Gallery